Uncorked & Bottled Up was born when I found a love of making things — jewellery, home decor, beauty products. Making things has been a great form of therapy and self discovery. I go with whatever inspires me, so you'll find a variety of things in my shop — gemstone jewellery, magic wands, lucky spider, cork jewellery and accessories, suncatchers — you never know. What you can be sure of is that there's a little bit of magic in everything I make.
I add new items to my Etsy shop regularly. Check out my current listings below.
Want to save 20%? Sign up for my shop mailing list to receive your coupon code.
$22.00 CAD

$60.00 CAD

$45.00 CAD

$45.00 CAD

$95.00 CAD

$45.00 CAD

$45.00 CAD

$45.00 CAD

$45.00 CAD

$45.00 CAD

$45.00 CAD

$25.00 CAD

$45.00 CAD

$45.00 CAD

$30.00 CAD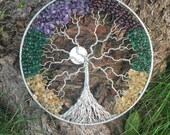 $75.00 CAD
$18.00 CAD

$18.00 CAD

$15.00 CAD

$15.00 CAD

$20.00 CAD

$20.00 CAD

$18.00 CAD

$18.00 CAD

$18.00 CAD

$15.00 CAD
$35.00 CAD

$25.00 CAD

$25.00 CAD

$15.00 CAD

$15.00 CAD

$15.00 CAD

$70.00 CAD

$25.00 CAD

$15.00 CAD

$15.00 CAD

$20.00 CAD

$15.00 CAD

$25.00 CAD

$11.00 CAD

$25.00 CAD

$11.00 CAD

$11.00 CAD

$30.00 CAD

$25.00 CAD

$20.00 CAD
| | |
| --- | --- |
| $15.00 CAD | $15.00 CAD |
$15.00 CAD

$15.00 CAD

$15.00 CAD
$15.00 CAD

$15.00 CAD

$15.00 CAD

$15.00 CAD

$15.00 CAD
$15.00 CAD

$15.00 CAD

$15.00 CAD

$20.00 CAD
| | |
| --- | --- |
| $29.99 CAD | $7.99 CAD |